Bronze Sculptures Work
With the encouragement of friend and sculptor, Lee McCartt, Darlene began to sculpt with clay. She has created sculptures of her Aleut/Alutiiq ancestors and has them cast in bronze. Drawing on her own experiences as an Alaskan Native and by studying clothing, facial adornments, and tattoos documented by explorers of the eighteenth and nineteenth centuries she is able to create pieces that express more fully her connection to her ancestors. Her pieces, like well-told stories, reveal the hard life, joy, intelligence, and rich culture of her ancestors.
NOTE: Not All Items Are In Stock – After you place your order and we will contact you to discuss specific details, ship times and to finalize your order. Each piece is hand made and is a custom piece or artwork. A 50% deposit will be required to begin work. Shipping, handling, and insurance varies depending on items ordered.
In Regalia
In Regalia is approx. 11 inches high,9 inches wide and 5 inches deep. Black marble base is approx. 5 ½ in diameter.
Limited to 35. Current Edition ( 18 ) Weight approx. 22# ( $ 3.900.00 )
The Elder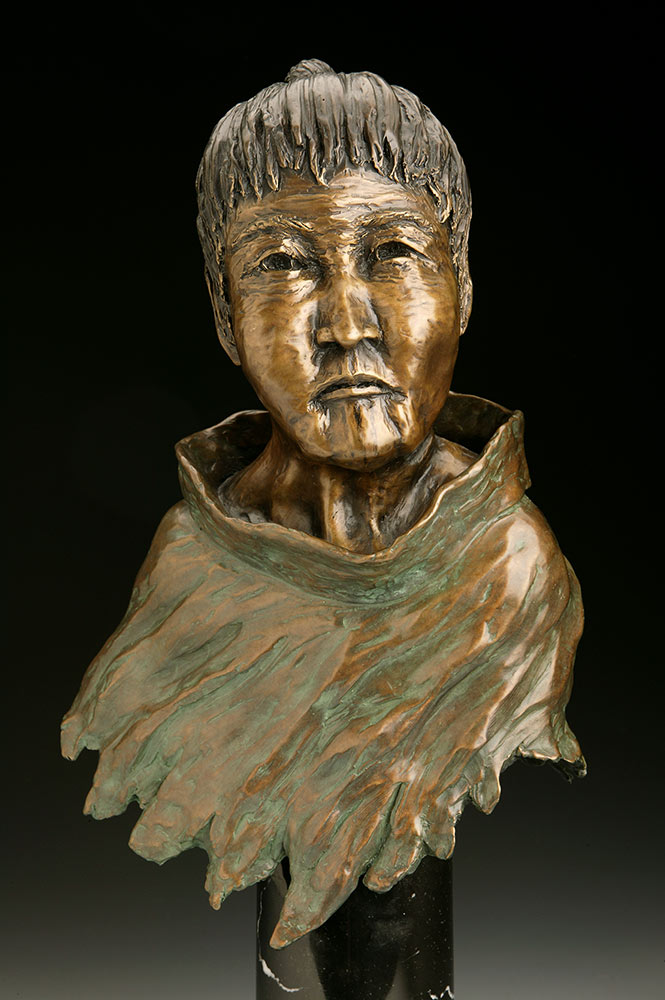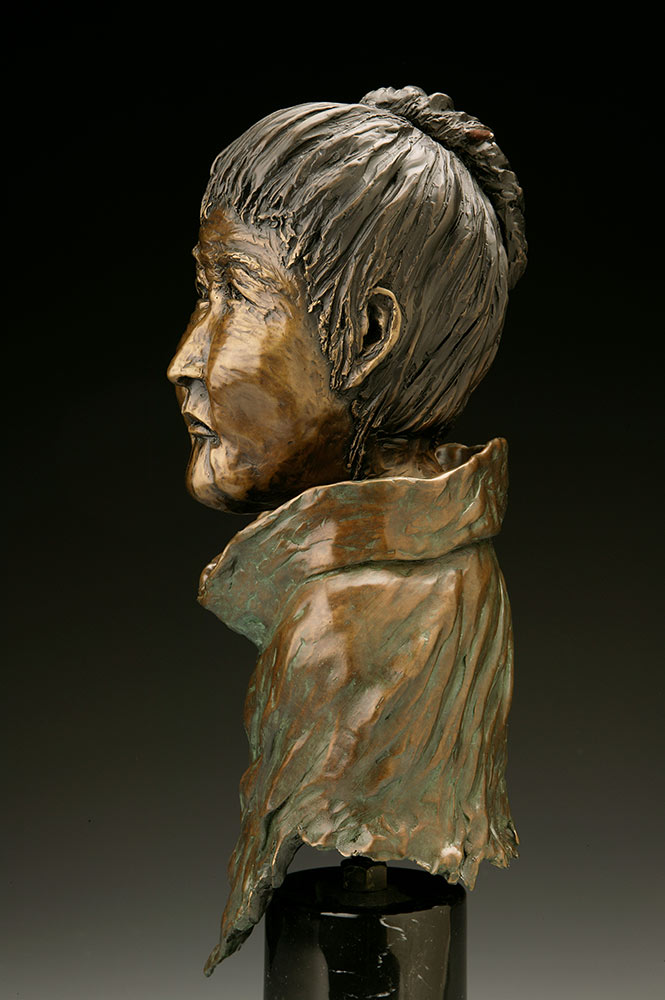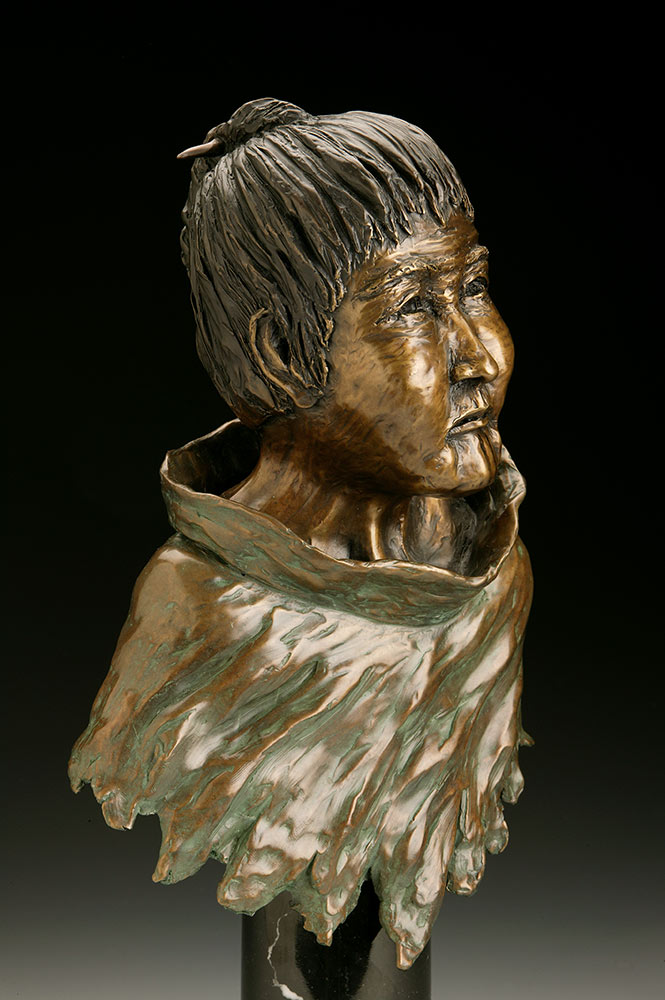 The Elder is approx. 13 inches high, 9 inches wide and 5 inches deep. Black marble base is approx. 5/12 in diameter.
Limited to 35. Current Edition (11) Weight approx. 22# ($ 3,550.00 )
The Chief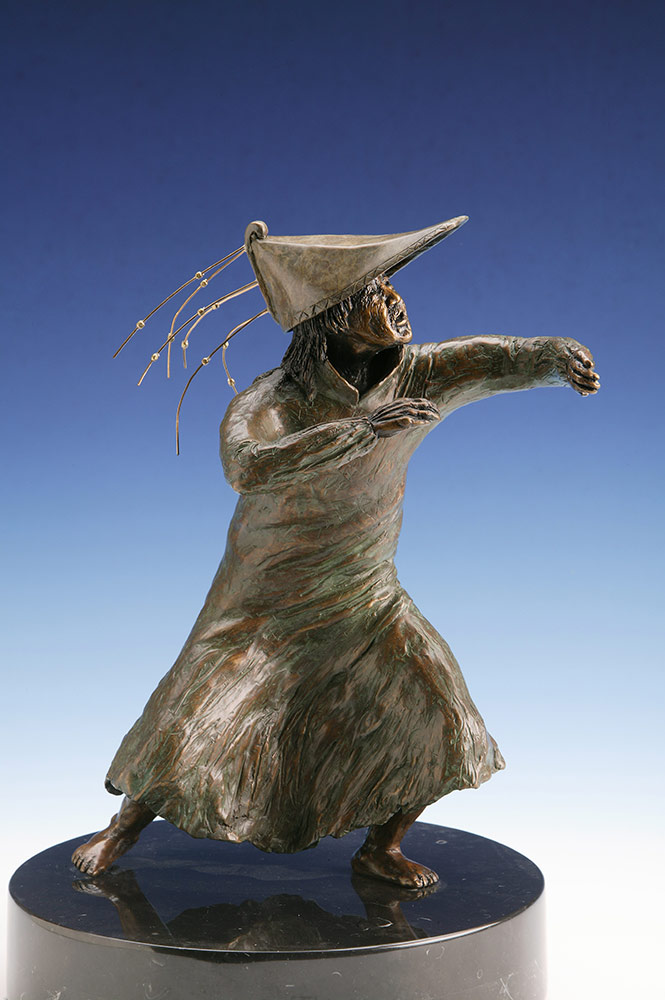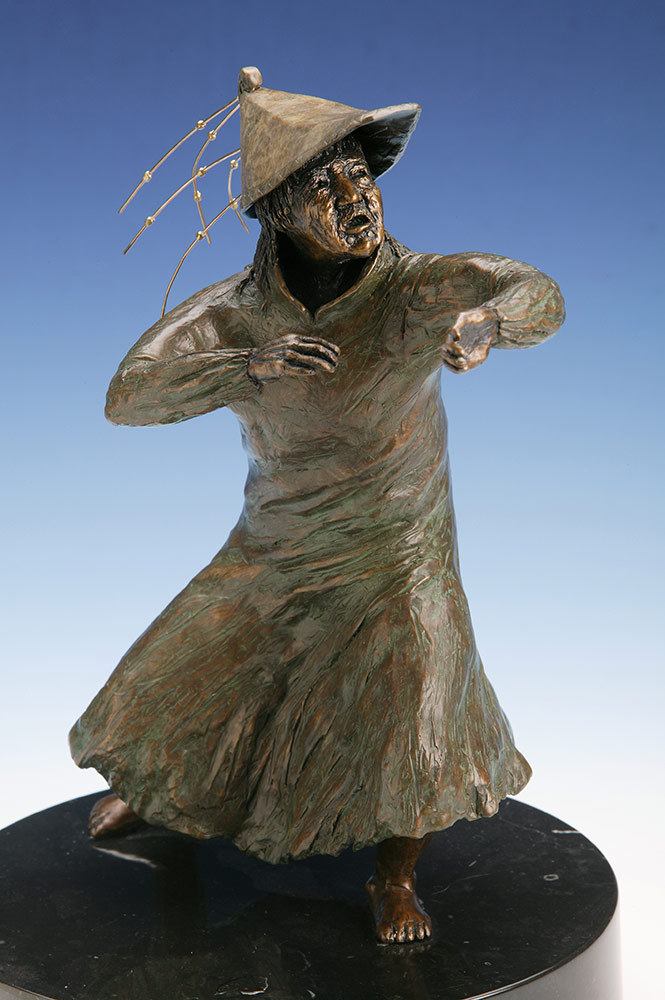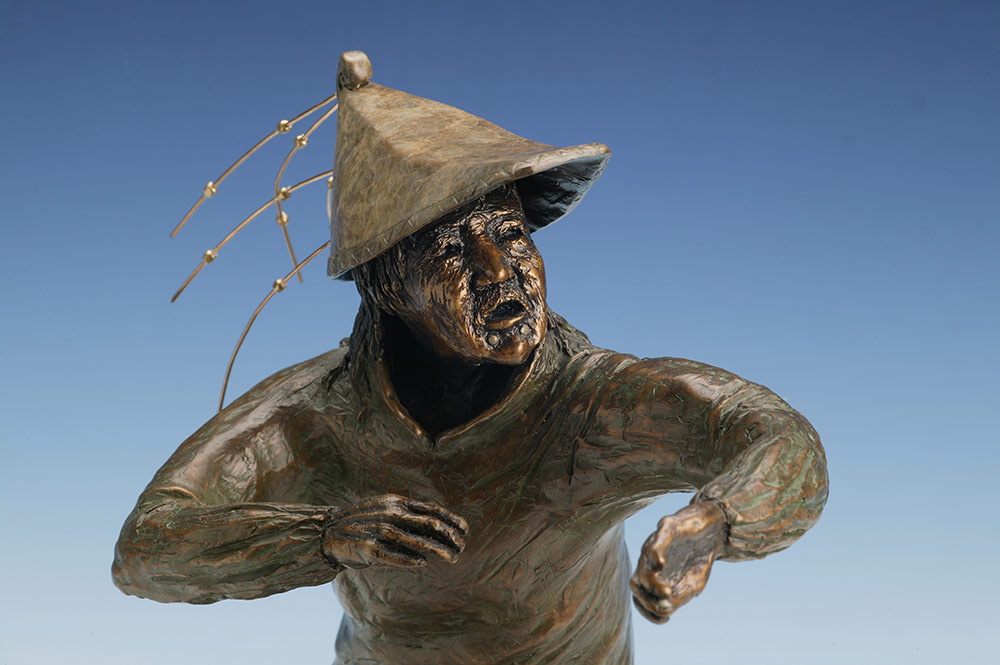 The Chief is approx. 13 inches high, 9 inches wide and 2 inches deep. Black marble base is approx. 8 inches in diameter.
Limited to 50. Current Edition (15) Weight approx. 22# ( $ 3.500.00 )
Dance of the Gull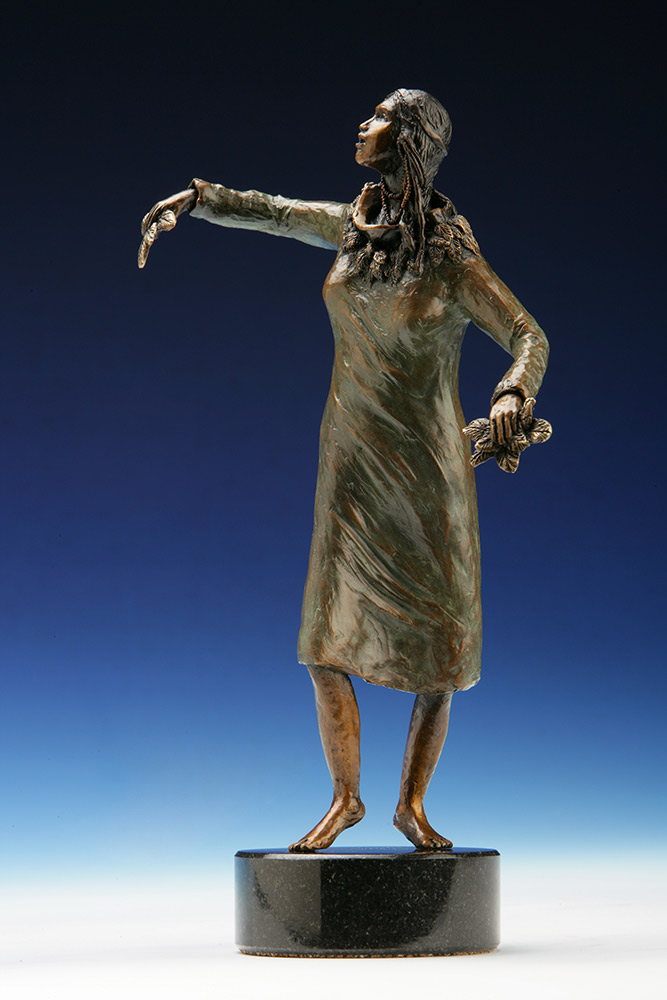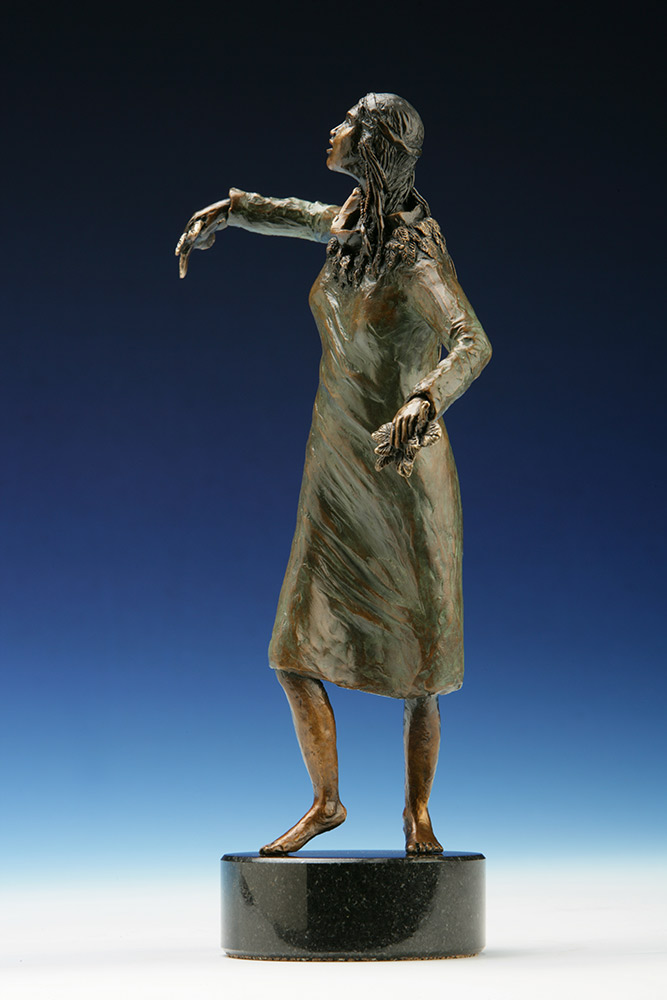 Dance of the Gull is approx. 11 inches high, 6 inches wide at arm spread and 2 inches deep.
Limited to 20. Current Edition (11) Weight approx. 5# ($ 3,100.00 ) Pricing does not cover mailing and insurance. ( 200.00 ) Add (100.00) to the Dance of the Gull)